Category Archives:
Dental Veneers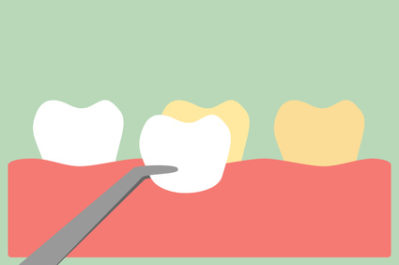 When it comes to cosmetic dentistry, you may be unaware of the options available to help give you the beautiful smile you've always dreamed of.  Many people believe that it requires long, painful dental procedures to correct imperfections in their teeth.  In fact, many people simply live with having stained or cracked teeth because they don't realize the options.
The truth is, correcting imperfections doesn't have to be a lengthy or painful procedure.    Having veneers placed can correct many of those issues that keep people from having the smile that they've always wanted.
What are Veneers
You may be wondering what exactly veneers are and how they can help you correct your teeth.  According to the American Academy of Cosmetic Dentistry, a veneer is a thin piece of porcelain used to recreate the natural look of teeth.  Veneers are placed on teeth that are stained, chipped, or have gaps to provide a durable, pain-free option to correct these imperfections.
Why Veneers are a Great Investment
One thing that holds people back from considering having veneers placed is the cost.  However, having veneers placed is a great investment because of the durability of the veneers.  Veneers are made out of a durable material that is comparable to the tooth's natural enamel.  Once your veneers are placed, they can generally last anywhere between 12 to 25 years before imperfections need to be corrected.
The Benefits of Having Veneers Placed
The fact that veneers are durable isn't the only benefit that makes having them worthwhile.  When considering if veneers are the right option for you, it's important to understand all the benefits of veneers over other dental options.  Here are just three benefits to consider.
Porcelain veneers are a low maintenance option that rarely requires extra upkeep outside of your regular oral hygiene routine and dental cleanings.
Veneers can correct many issues with your teeth such as discoloration, malformation or misaligned teeth.
Having porcelain veneers placed is an easy process that can be completed quickly, generally in just a few visits. Correcting issues such as gaps or misalignments doesn't take months or years like braces would.
What to Expect at Your Dental Visit
If having veneers placed sounds like just the simple procedure to correct your dental imperfections, you may be right!  When you go in to have your dental veneers placed you can expect a few things at your visit.
First, your dentist will clean your teeth and remove a small amount of enamel to make room for the veneers.  Your dentist will then make an impression of your teeth to be sent to the lab, where your custom veneers will be made.  In the meantime, your dentist will place temporary veneers on your teeth until your next visit.
When your custom veneers are complete, your dentist will remove the temporary veneers and place the custom veneers on your teeth.  These veneers are held in place with adhesive cement and light cured to ensure they stay perfectly placed.
Choose Veneers Today
This simple procedure can give you the smile that you've always dreamed of.  Correcting issues such as cracked, stained, or misaligned teeth doesn't have to be a painful or lengthy process.  Give us a call today at (586) 247-3500 and see for yourself how easy the process can be!
Hi, this is Dr. Robert Antolak and I would like to talk to you about dental veneers. If you're interested, our phone number is 586-247-3500.  Our dental office is located in ShelbyTownship, Michigan, in Macomb County.
A question I get a lot of times is how long do dental  veneers and crowns last?
I think that's a really valid question.  We usually find this depends on the patient receiving the dental restoration.  What is required is good hygiene. Good hygiene means that you need to come into the dental office on a regular basis. The number of regular visits will depend on the current health of your gums and things like that.
Another thing that will affect longevity of any restoration is whether a person has good nutrition. People who are drinking lots of pop or eating candy and sweets can create an environment where cavities will form right around the crown or veneer. If your mouth has the wrong environment, cavities will form no matter what's done.
Another thing that will affect the longevity of a veneer is how hard and rough somebody is on their teeth. There are many people who grind their teeth at nighttime. They may not even be aware of it, but over time, the teeth actually grind down to small, little stubby teeth.
There's nothing better and more durable than our natural teeth, how God designed them .  If we try to get your teeth back to a nice looking smile, it's important to wear a bite guard which is a plastic piece that protects the teeth.
So obviously there is not a simple cut and dry answer about how long veneers, porcelain crowns or even tooth colored fillings last. It's really dependent on the person.  But in general, they'll last 10, 20 or 30 years if somebody takes good care of them.
So with that in mind, I'm going to show you what a veneer is.  This is a tooth colored restoration made out of porcelain.  It actually gets bonded right to the surface of the teeth.  It's very thin, about the thickness of a credit card.
When veneers get bonded to the tooth structure, especially to the enamel , they have a very strong longevity. Once again, I would recommend wearing something at night time, especially if you are a grinder.  If you grind your teeth, over time, veneers will not last. They will break down and they will chip just like they did with your natural teeth.
Personally, I've had two veneers on my two front teeth that have lasted about 14 or 15 years. I hardly know that they're there.
I'm going to pull my head back here, and you can see possibly what it looks like. So in the back of my two front teeth here, the top part is the veneer and the underset is my natural tooth. I don't know if you can see that or not, but it's a little darker back there. I was actually able to have a friend of mine who's a dentist bond the veneers porcelain up in the front here.  Then nobody ever even knows that I have them and that's just two veneers.
We try to be as conservative as possible when we do place dental veneers, porcelain crowns, tooth colored fillings. It's best to try to bond to as much to the natural tooth structure that we can get because it's going to provide the longest longevity.  Being conservative is a good thing in dentistry.
So that's my story about dental veneers. Like I say, I don't even know that they're on. We've been able to restore many people's teeth, given back their smile and helped them feel good about themselves again in a very confident way.
Contact Shelby Township Dentist, Dr. Antolak About Dental Veneers
So if there's any question about dental veneers or any type of cosmetic dentistry, please contact our Shelby Township dental office. Our phone number is 586-247-3500. Our website is the thegentledentist.com. Thank you, and have a blessed day.
At The Gentle Dentist located in Shelby Township and in the Sterling Heights Michigan area http://www.thegentledentist.com/cosmetic_dentistry.htm we are committed to the most current up to the date cosmetic dentistry procedures such as bleaching, cosmetic dental porcelain veneers, Bonding and the Snap on Smile procedure.  The Snap on Smile is an easy and affordible treatment that is intended to be used to literally "Snap on" over the existing teeth.  People ask me if these are intended to be used permanantly and I tell them that the snap on smile is for a year or two duration and can be used to replace missing teeth, lengthen, close the gaps in teeth and whiten them.
The material is made in a custom laboratory and is flexible enough to be mobile. It is strong enough to last for quite a time.  These procedures are really nice looking in certain circumstances.  These are listed below:
short teeth that don't show much when smiling
spaces in between teeth
missing teeth can be replaced with the snap on smile
Teeth that are placed further back in the mouth
If you have any quesions about the procedure or to see if this is for you then give our Shelby Township Michigan dental office a call at 586.247.3500.
Cosmetic dentistry including bleaching, cosmetic porcelain  veneers, invisible braces, tooth colored fillings and porcelain crowns are very important aspects to the modern dental practice.
For people who suffer from low self esteem and pressures to smile in front of a camera these procedures can be their best friend.  Since the smile is the first thing noticed by others possessing a confident smile also shows higher self confidence and self worth to others.
I treated a neighbor of mine with cosmetic dental veneers and crowns about 2 years ago and saw him at a neighborhood birthday party the other day.  He saw me and started bragging that these (as he was pointing at his teeth) are the best investment I have ever made.  You see that they will last him many years to come whereas the investments in housing and the stock market have gone down his smile hasn't.  He is a business owner in the Metro Detroit area and he  had to sell his services to professionals.  With a poor smile he lacked the confidence to present himself in front of banks and others in decision making positions.  Once he had a beautiful smile that he was proud of his exterior was reflective of  his interior and this made a difference in his demeanor and outlook.
Dr. Antolak has been practicing Cosmetic, implant, sedation and general dentistry for the past 23 years and is a contributing columnist for "Ask The Gentle Dentist" in the Senior Living News and the Advisor/Source newspapers for the past 8 years.
About The Author
Dr. Robert Antolak, DDS graduated from the University of Michigan in 1987 with his Doctor of Dental Surgery degree. He is dedicated to providing the highest quality and appropriate cosmetic, sedation and general dentistry in the most comfortable and gentle way possible. Because being a dentist has been a lifelong dream, Dr. Antolak has a passion for the profession. He enjoys helping people feel better about their smiles and therefore their self-image with dental implant and cosmetic dentistry. His Dental Practice is located in Shelby Township, Michigan.  For more information visit The Gentle Dentist.
The use of Cosmetic porcelain veneers is a very common way that many Michigan residents choose to enhance their smiles.  Porcelain veneers are thin shells of beautiful porcelain that is fabricated in a dental laboratory.  They are about the thickness of a credit card and are very fragile when handled.  When they are bonded to the natural tooth they become incredibly strong and are about as strong as your natural teeth.  Every attempt is to keep the shaping of the teeth as conservative as possible.   Lumineers are a name brand for a type of porcelain and placing them on teeth gives a natural look.
The following is an example what laminate veneers are used for:
Straightening crooked teeth by filling in the areas that are pushed in and in areas where the teeth are protruding slightly more tooth reduction is necessary.  The idea is to get the teeth to look uniform when looking at someone straight on or to the side.
Darkened teeth can be made whiter.  This is done by reducing some of the thickness of the natural tooth and thickening it up with whiter porcelain.  The same principle applies when Formica is placed over a kitchen top.  Any malformations are covered up by this thin film so no one will know the difference.
Missing teeth can be filled in with a fixed bridge made of the same porcelain as the veneer.  This is a very natural and conservative approach to a beautiful smile when a tooth is missing.
To close spaces between teeth.  This is very common and by making the tooth slightly wider the spaces can be closed up, giving a beautiful result.
Porcelain veneers last many many years, are conservative, keep the teeth the same bright white color and don't stain like bonding.  Call Shelby Township, Michigan Cosmetic Dentist, Dr. Antolak at (586)247-3500 for a free dental consultation to see if porcelain veneers are right for you.
Michigan Cosmetic Dentist Dr. Antolak creates beautiful smiles in his Shelby Township, Macomb County office.  Because he is www.TheGentleDentist.com the dental treatment is done in a very gentle way.
Smile makeovers are a general term coined by the cosmetic dentistry industry.  Basically there are  items that make a smile attractive.  These include the following:
Teeth are white not stained
with a full smile the upper lip shows all except the very end of the tooth crown.  The gum tissue between the teeth just show.
the mid line between the two front teeth is vertical straight up and down.
the mid line falls in the exact center of the face.  "Cupids bow" where the right and left part of the upper lip meets symetrical with the midline of the teeth.
when smiling the bottom of the upper back  teeth follows the lower lip line.
You should be able to see almost all of the teeth when smiling.  This is assuming if the teeth are all lined up together.
The teeth should not have spaces between them or overlap each other
This picture shows an ideal smile
and has all of the atributes mentioned above.
If you would like an attractive smile it is very possible at The Gentle Dentist in Shelby Township, Michigan.   Dr. Antolak accomplishes this first by interviewing the patient determining exactly what they want.  Then by using digital photos, plastic bonding material the ideal smile can be mocked up.
When the patient likes the appearance then duplicate impressions are made of the teeth and a combination of:
Porcelain Veneers
Porcelain Crowns
Orthodontics
Bleaching
Can be used to achieve the smile of your dreams.
Dr. Antolak has over 22 years of experience as a Michigan Cosmetic Dentist and has created many beautiful smiles.   You can view the before and after smiles at http://thegentledentist.com/beautiful_smile_gallery.htm.  For a free cosmetic consultation please call them at (586)247-3500.

Cosmetic dental smile makeovers are popular and can change a person's self image and self esteem. In this video Shelby Township, Michigan cosmetic dentist Dr. Robert Antolak truly affects the life of a  patient of his.  With cosmetic gum recontouring, bleaching, cosmetic crowns and reshaping the teeth,  a beautiful smile makeover is not only possible, but very obtainable.
If any of the following conditions describe you then you need to contact Dr. Antolak for a free cosmetic dentistry consultation:
If you find yourself hiding when a camera appears on the scene.
If you are the one taking the pictures, but not in the photos.
If you don't show your teeth when you smile in case someone notices your teeth.
When dealing with people you intentionally make sure your lip doesn't have the chance to slide up.
you can't look at yourself in the mirror since you can't tolerate your appearance.
Cosmetic dentistry and the smiles they produce have some things in common:
The teeth look natural in that they don't have a black line which appears at the gum line
you can't tell that they are crowns because they have small characterizations that natural teeth have made of many colors, opacity and surface contours
The teeth have a natural smile where the front teeth look longer and the teeth progressively look smaller as they go toward the back of the mouth.
there aren't any missing teeth or holes in the smile.
Dr. Antolak practices comprehensive, cosmetic, implant and general dentistry in Shelby Township, Macomb County, Michigan.  They can be contacted at (586) 247-3500 or at www.TheGentleDentist.com.
A smile makeover is taking an average smile and making it a terrific smile by using modern cosmetic dentistry techniques.  An appealing smile has four characteristics:
The teeth are white, not yellow or discolored
the top teeth show when giving a full smile, but only a little bit of the gums show during the smile
There are no spaces between the teeth.
The teeth are straight
During the examination process at our Shelby twp. office we will:
take a complete set of digital x-rays including panorex
take a series of Digital Photographs including a few portrait pictures
Review the health history, chief complaint, expectations about what the patient wants and desires
Comprehensive examination which includes checking for cavities, periodontal disease, oral cancer, broken teeth, the bite including assessment of the TMJ (jaw joint)
discussion on what the findings are and a treatment plan on future treatment.
discussion about the fees and financial options which includes interest free financing through Care Credit.
By reviewing the photos taken it becomes obvious what is both good and what can be improved upon.  The computer monitor gives us a great tool to see what the possibilities are.  In fact, we can email out a before photo and have it accurately modified to give you the patient a good idea of what your smile would look like after treatment was performed.
Here is a list of the different procedures that can enhance your smile:
Teeth whitening
bonding
Cosmetic Veneers
braces
Gum recontouring to eliminate a gummy smile
For a free consultation about the different options are you can call our office in Shelby Township at (586)247-3500.  We service the Washington Twp, Rochester Hills, Sterling Heights, Troy areas of Michigan.
Cosmetic dental veneers are specialized thin pieces of art.  They are customized to allow your best smile to come forward.  A beautiful smile is the first thing noticed by a person you first meet.   In fact,  research has consistently shown that people with beautiful smile are actually more confident and present themselves with more assertiveness.  You may ask how this can be possible for you to have a beautiful smile if your teeth are:
Stained
chipped
crooked
missing
Many of our patients who are from the Sterling Heights, Shelby Township, Clinton Township and Macomb area have chosen to make the investment in themselves with a smile make over.   Porcelain Dental Veneers are a very durable and conservative way to improve your smile in less than one month.  
You may ask how do you choose a cosmetic dentist to create this work of art on your teeth?  these may be concerns and questions you may have when choosing the dentist and dental office:
I believe it is critical for the asthetic dentist to display what they have been able to do with previous patients and have testimonies to prove what they have done on others can be done on you. 
The confidence you have in your dentist is a very important factor when choosing a cosmetic dentist. 
The dental laboratory should be located in the United States and should have a great working relationship with the dentist to create beauiful smiles.
The use of technology is an important aspect that helps to enhance the quality of treatment.  Is the cosmetic dentist taking advantage of the digital photography, imaging, etc?
What is the warantee given by the dentist and will they stand up to their cosmetic dentistry?
Is the dentist willing to give you guidance in visualizing the outcome of your treatment even before it is started?
The answer is Dr. Robert Antolak, The gentle dentist located in Shelby Twp, MI.  Call their office at (586)247-3500
Crooked teeth in the front of the mouth can be embarrassing and difficult to keep clean.   A person's smile is the first thing noticed by others when they first meet or talk to another.
Lower teeth crowding is a normal part of late growth process of the lower jaw.  As the lower jaw grows until the 40's the lower teeth are crowded out because they are locked in by the upper teeth overlap.  We normally see crowding of persons in their adult hood.   Many people think this is due to the wisdom teeth putting pressure on all of the teeth.  This has been dis-proven in many studies.
The upper teeth can become crowded if the teeth are too large for the size of the jawbone.  The teeth will tend to go where they are pushed on.  This pressure is usually from the lips pushing in and the tongue pushing out.  If one of these is greater than the other the teeth will be pushed out and the stronger force will win.
Crooked teeth present a number of problems:
Aesthetics-They look bad since the size of the teeth look altered as they are crowded into a smaller space than there is room for
Gum disease-Teeth that are crooked are difficult to clean and therefore periodontal disease is more likely to take place in these difficult to keep clean areas.
Cavities– Teeth that are crowded are difficult to keep clean and are more prone to decay.
So back the the question–How can i fix my crooked teeth in Macomb coutny-  There are a few options to consider:
Braces will most conservatively straighten them up.  By applying a constant force to straighten the crooked teeth and making the teeth thinner to fit into the smaller arc.  This is accomplished by "stripping" the enamel between the teeth.
Dental porcelain veneers– Are used to straighten the teeth.  The thin shells of porcelain work best on upper teeth considering that they can be made to widen the arch and giving a very attractive smile.
Bonding– If the lower teeth are stained they can have composite bonding on them since this only adds to the surface of the teeth.
Bleaching-This makes the teeth whiter and more attractive.
Call our Shelby dental office at (586)247-3500 for a free consultation appointment or visit our website at www.TheGentleDentist.com Our dental office is located in Shelby Township, Michigan – Macomb County.  We provide dental care to the communities of Shelby, Washington Twp., Macomb Township, Sterling Heights, Warren, Utica, Clinton Township, Rochester Hills and beyond.
Dr. Antolak excels in patient comfort and helps provide comprehensive treatment to their patients.  We provide Implant placement and restorations,  Cosmetic dentistry including bleaching, porcelain veneers and bonding and general dentistry for the family.  We are happy you have an interest in the dental practice and give us a call.
At our cosmetic and dental veneer office in Shelby Township, Michigan we help to change the way people view themselves and others.  By providing:
tooth bleaching
whitening
cosmetic bonding
porcelain veneers we can perfect your smile with cosmetic dentistry
Many of our clients are embarassed of the way their teeth look like before cosmetic dentistry and veneers.  They have a very difficult time smiling without protecting what people can see.  In fact, if you find  yourself taking the pictures more than being in front of the camera you may ask  yourself why?  Cosmetic dentistry will allow you to get in the pictures and smile confidently without embarrassment.
IF you are embarrassed with:
the dark color of your teeth which looks like they are stained deeply
the alignment of your teeth with a "snaggle tooth" appearance
missing teeth that have been removed in the past
stained fillings that show up when you smile
dental decay which looks like holes in the mouth
teeth that look absent when you smile because of their placement.
then you should give our Shelby Township, Macomb County Michigan Cosmetic dentistry office a call to Perfect your smile.
We provide all range of dental services at our office to give you a relaxed feeling in our cosmetic focused dental practice.  We can provide to you a free consultation to gather information about our relaxing cosmetic dental office.
As a new dental patient, we will take our time focusing on your needs and desires when it comes to a perfect smile makeover.   This is a subjective field and when it comes to beauty you are the best person to judge for yourself what you want to look like.   To really increase communication we take a series of digital photos of the smile, teeth and gums.
I will then take these photos and show you on our large monitors what is good and what requires treatment.  You, the patient are always in control.
Cosmetic dentistry is truly the way to perfect your smile. Be sure to visit our
Be sure to visit our .cosmetic dentistry page so that you can see the possibilities come alive for you.  Our website is www.TheGentleDentist.com and  you can visit us there or ask me a question.  Our address is 15055 22 Mile, Shelby Township, Michigan 48315 (Macomb County) and we can be contacted at (586)247-3500.
How much do dental veneers cost in Shelby Township, Michigan?
Dental veneers are custom crafted pieces of porcelain less than 1 mm thick and are fragile as a shard of glass.  They are about the thickness of a credit card and are designed to fit the individual's mouth, smile, tooth form and has to look both natural and very aesthetic.  What I am saying is that these aren't just one size fits all dental veneers.  Depending on the individual's case dental veneers cost around $900-$1000 each in the Sterling Heights, Utica, Macomb, Shelby Twp. Michigan area.
A tremendous amount of care is necessary when treatment planning out these for patients.  Factors to consider are:
if the patient grinds his/her teeth
if there are existing filings present in the teeth
if there is bone loss and recession around the teeth
The current appearance of the teeth.  Usually teeth that are darkened from tetracycline staining can be bleached first to give them a natural appearance after the veneers are done.  If veneers are placed over dark teeth without any consideration of the underlying teeth then they will be darker than the patient or doctor intended.
The dental laboratory that is used. I have been using the same Michigan based laboratory for the last 21 years of my career. Over this period of time we have really honed down our communication and techniques.  By using digital photos and models we can communicate what you like and duplicate it to the new dental porcelain veneers.  Everything that is made is made in Michigan and isn't outsource to other countries.
As a cosmetic dentist I must consider what the final outcome will look like even before I begin.  Therefore I will place temporary dental veneers made out of plastic composite teeth and make sure the patient likes the appearance, shape, length and color.   This step is not done by a lot of dentists in the Macomb and Oakland county area.  I believe the investment in a beautiful smile needs to be worthwhile one and if you aren't completely happy with the result then what is that worth?
It is even possible to have the teeth and smile digitally altered to show you what the teeth could look like on the computer.  We have a service available to us that will take the photo we take and alter it by qualified laboratory technicians.  This is a nice way to see what you will look like in pictures.
Why not give us a call at (586) 247-3500 or visit our website at www.TheGentleDentist.com if you are located in the Shelby Township, Utica, Clinton Township, Washington Township or Macomb Township areas.