Our Dental Team
General, Cosmetic, and Restorative Care in Shelby Twp., MI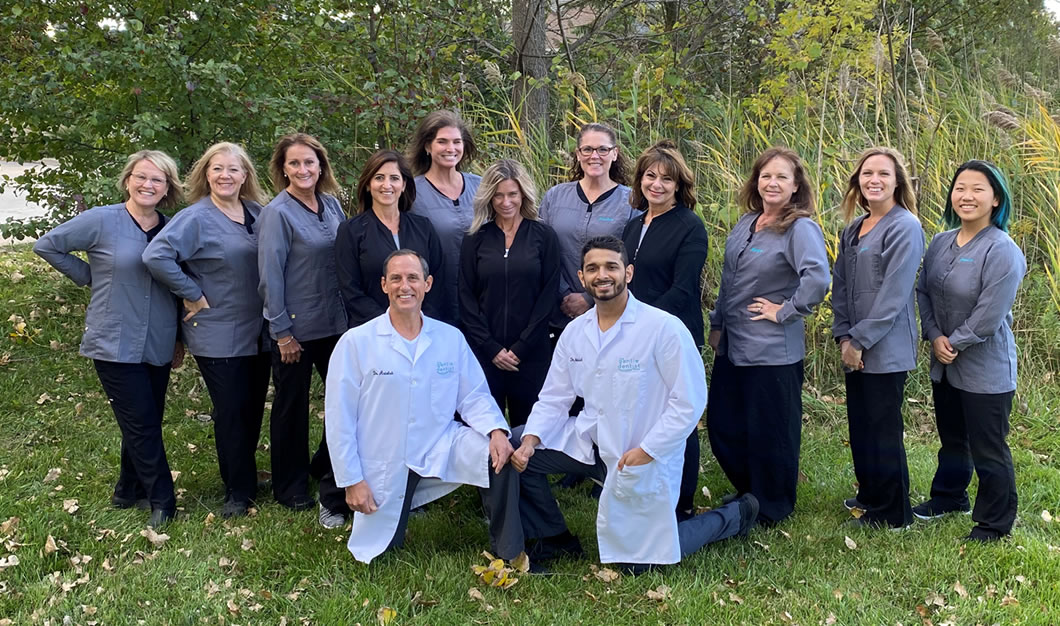 Our exceptional, friendly staff is our greatest asset! They are excited about what they are doing, have high standards of quality and integrity, and are motivated to achieve the best results for our family of dental patients. All of our dental assistants and dental hygienists are licensed professionals with many hours of training. We pride ourselves on staying on the cutting edge of dentistry and patient communication. Feedback from our dental patients about an experience in our dental office is always welcomed. You will feel our friendly, caring environment the moment you step into our office and this is a direct reflection of the people who work here.
Mission Statement
"We use our God-given talents to serve all with Christ-like compassion."
Vision Statement
To be the premier Dental office where patients come to experience a significantly higher level of care in mind, body, and spirit than they ever have in the past.



CORE VALUES
Constant Improvement Professionally and personally- Iron Sharpens Iron
Humility- I Consider others better than myself
Reliable- I do what I say that I will do.
Integrity- My decisions are based on the truth even if it works against my gain.
Spirited and enthusiastic- I am excited to see what God will do in my life today.
Team first- I am a part of something much bigger than myself.
Emily Clements – Dentist Intern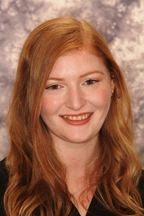 Graduated with honors from Oakland University in 2018 with her Bachelors of Science in Biology. Since graduating, she committed herself to serving undeserved communities in Pontiac Michigan through working with non-profits in the dental field and heading the development of their Pre-Dental Volunteer Training Program. As a future dentist Emily enjoys how dentistry provides her with the opportunity to build meaningful connections with her patients and help them break down the barriers to care. In her free time she loves to be outdoors, spending time with friends and family, and trying new things. No matter what your starting point is she is committed to helping you achieve the confidence a healthy smile can bring.
Maureen – Dental Insurance Coordinator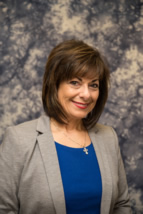 Maureen began her dental career as a dental assistant. Using her clinical experience in the dental office, she transitioned to a position at Delta Dental Plan of Michigan as a representative in the Professional Review Department. After marrying her husband, Don, she worked part-time for Delta & returned to the dental practice as insurance coordinator as they raised their three sons. She has volunteered for years at school, taught Sunday School, VBS and women's Bible studies. She is a Tiger and Red Wings fan and can be found on most Saturday nights with her husband as they cheer on their sons as they play hockey.
Bonnie – Dental Insurance / Treatment Coordinator
Bonnie has been in the dental profession since 1988. She was a clinical assistant for 25 years expanding into Office Management. She is currently our office insurance/treatment coordinator. Her favorite passion is developing family like relationships with our patients and helping them understand the need for treatment. In her personal time she enjoys spending time with her family and friends camping, cooking and enjoying the great things life has to offer.
Lisa – Patient Coordinator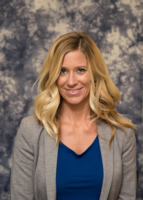 Lisa is the patient coordinator at the Gentle Dentist. She has been in the dental field for 9 years. She has done everything from assisting, orthodontics and front desk. She lives in Macomb Township with her husband and three daughters. Her family keeps her busy with competition dance, soccer, and softball. Lisa also loves animals and has 2 dogs and 3 cats. In her spare time, she enjoys playing and watching sports, movies and going out to dinner.
Margie – Dental Hygienist – Shelby Dental Office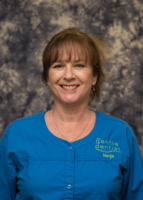 Margie graduated from Oakland Community College with a degree in Dental Hygiene in 1984. Since then she has refined her technique and has been specially certified for local anesthesia through the University of Detroit Mercy. In her spare time, she loves taking pictures of her family and scrapbooking. She is blessed with her son and husband.
Christine – Dental Hygienist
Christine graduated from Oakland Community College with a degree in Dental Hygiene in 1999.  She is state certified to administer local anesthesia through the University of Detroit Mercy. She has been married to her husband Chris for 14 years and they have three boys and a Great Dane dog. Christine is committed to providing her patients with comfortable dental cleanings with a personal touch.
Jessica- Dental Hygienist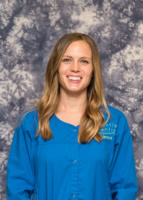 Jessica graduated from the University of Detroit Mercy with a degree in Dental Hygiene in 2010. She is certified in administering local anesthesia and nitrous. Jessica was fascinated with dentistry since she was a young child and has always wanted to make a positive impact in this field. She loves working with patients of all ages but especially loves children. She has been an active member of her church her whole life. In her free time, she enjoys spending time with her husband and running.
Rose – Dental Assistant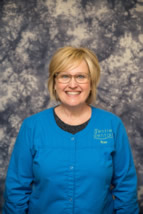 Rose is a dental assistant with Dr. Antolak's team. She has over 25 years of experience, with a broad range of skills. One of Rose's greatest strengths is making her patients feel relaxed and comfortable, giving them the best care possible. Spending time with family and friends is a high priority for Rose, who is a wife and mother of 3 young adult children. When she is not working, Rose is very active in her church and volunteering in her community.
Becky – Dental Assistant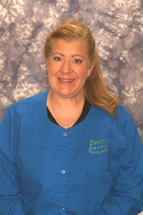 Becki is a certified Dental Assistant. She has been helping change patient's lives through their smiles for the past 25+ years. It is her passion to bring the outward joyful smile to those that God brings into her path and to match people's beautiful smiles to their joyful souls for them to share with others.
When she's not at work with this great team, you can find her deep in her other passion; serving those in need through Graceful Beginnings, a ministry that she founded over 2 years ago.  She serves those in need in Macomb & St. Clair Counties. She helps to turn their houses into "homes"! Think "Move That Bus!" She's blessed enough to have friends and family whom she has the privilege to serve alongside with, doing ALL of this!
She can't wait to serve you here at The Gentle Dentist!
Shilo – Dental Assistant – Shelby Dental Office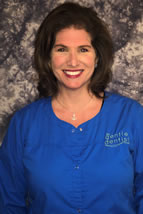 Shilo's career in dentistry began in 1998.  She as an Associates Degree in Basic Studies along with her Dental Assistant Certification.  As a highly skilled dental assistant, she feels it is important for patients to understand the treatment that you will be receiving so you can be relaxed and be given the best care possible.  In Shilo's free time, she loves to spend time with her husband, family, and friends.
Joanna – Dental Assistant – Shelby Dental Office
Joanna is a certified dental assistant with over  30 years of experience.  Her favorite aspect of dentistry is cosmetic dentistry. Whether it is whitening, veneers, or clear orthodontic aligners.  She loves to see patients transform their lives by transforming their smiles beyond what they ever expected.  She is married and has a teenage daughter. Joanna enjoys her cottage, bicycling, kayaking, and gardening.  
"The Dentist office was never my favorite place to go, but with their concern and compassion mixed with professionalism and knowledge ..that reassures me that this is the best dentist office for me! Highly recommended! My smile couldn't be happier."
"I've been going to The Gentle Dentist for 2 years now. The staff is warm, welcoming and kind to all their patients. I have had nothing but exceptional experiences here. The best experience was taking our kid there for her first cleaning – the hygienist Jessica was very friendly and explained things to our daughter at her learning level. Dr. A is also very knowledgeable and makes realistic suggestions. I am very happy with this dentistry and I would recommend them to anyone!"
Contact Dr. Antolak
586-247-3500
The Gentle Dentist
15055 22 Mile Road., Suite #2
Shelby Township, MI 48315