Our Office
Contact Hours
Monday: 9:00 am – 7:00 pm
Tuesday: 8:00 am – 5:00 pm
Wednesday: 8:00 am – 5:30 pm
Thursday: Closed
Friday: 8:00 am – 3:00 pm
Financial Arrangements
In addition to making your dental experience comfortable, we work very hard to make financing comfortable! At The Gentle Dentist, we offer several ways for you to finance your dentistry. Give us a call, and well be glad to help you find the plan that is best for you.

The Gentle Dental Plan
The Gentle Dental Plan that provides you with:
2 cleanings
2 exams
x-rays
The Gentle Dental Plan is $247 per year and $187 per year for children 12 and under.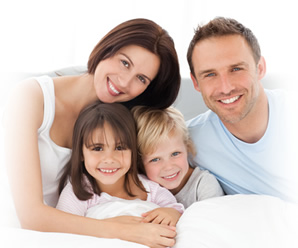 We accept all major credit cards
We accept American Express, VISA, MasterCard, Discover, and third-party lenders Care Credit, as well as cash or check, to make it as easy as possible for you. Please inquire by calling 586-247-3500 or sending us an e-mail .

"Dr. Antolak has saved me! The staff is wonderful and friendly which has made me feel very comfortable. I just want to thank everyone here at the gentle Dentist for being so kind and understanding. I've been to many dentist offices before and the quality here is truly the best.
Again, I thank You,"
Sincerely,
Riley W.