When it comes to taking care of ourselves, most people do what is convenient. After all, fast food is easier than cooking up some fresh vegetables every day. And because most people know this, there is always a line at the neighborhood drive thru. While things like this aren't terrible every now and again, there are some health measures you should take a little bit more seriously. No one said it would always be fun, but it's definitely more fun to prevent problems than it is to have them treated down the road.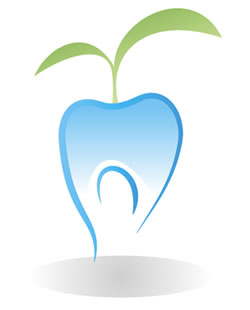 To make sure you do not have any major dental issues that come back to haunt you down the road, it's best practice to stay up to date on your preventative care to prevent problems from happening or to catch them as early as possible. Growing up, many people learned to dislike the dentist. After all, who would be excited about having sharp tools put in your mouth by someone you barely know? As you make your way through adult hood, you realize just how precious your teeth really are! If you haven't been to the dentist for a while and are looking for a little bit of a refresher, here are some basic things a dentist can do for you!
Oral Examination
 If you have a hard time remembering your last trip to your dentist, that would be a good reason to make an appointment sooner rather than later. When you see a dentist for the first time, they will perform an oral examination complete with x-rays and a general oral examination. While x-rays can show things like cavities, they can also show if the roots of your teeth are also in a good, healthy condition. The key to preventing any big problems from happening is early detection so this is crucial!
Cavity Treatment
 If it turns out you do have a cavity, have no fear. Most dental procedures seem a lot more painful than they really are, in part due to rapid advances in mouth numbing technology. When a cavity is found early, it is usually no big deal and can be fixed within half an hour. Left untreated, however, a minor cavity can turn into a much more serious and expensive issue.
Gum Disease Treatments and Prevention
When you go to get your teeth cleaned professionally by a dentist, they are doing much more than just polishing your teeth with your favorite flavored polish. They are also getting all the debris out from between your teeth that can't be reached with regular brushing and flossing. By getting your teeth professionally cleaned in this manner, you are making great strides towards preventing gum disease. Known as gingivitis in the early stages, gum disease is much easier to prevent than it is to treat so make sure to stay on top of it!
For More Information on Shelby Twp Dentist, Robert V. Anolak, DDS
Dr. Robert Antolak is a Shelby Twp. Dentist serving dental patients in both Macomb and Oakland Counties.  If you are considering a new dental home gave call today at 586-247-3500.  Or, fill out Contact The Gentle Dentist form and someone from our Shelby Township Dental Office will contact you as soon as possible.