Tag Archives:
Halloween Candy
HALLOWEEN CANDY BUY BACK
Trick or Treating is FUN!!
But all that sugar is not so fun for your teeth or your body!
Turn trick or treating into a fun and healthy event!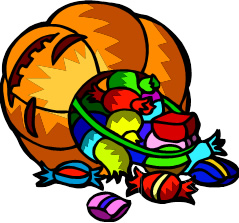 Bring in your candy and we will give you a
DOLLAR $1
for every pound!
The Candy drop-off date is: Wednesday; November 4, 2015 from 4-7pm
SPONSORED BY: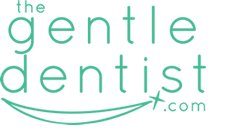 Candy Buy Back at Shelby Township Dental Office
Hi this is Dr. Robert Antolak. This is your Gentle Dentist in Shelby Township, Michigan. Our website is thegentledentist.com and we are located in Macomb County in Shelby Township, Michigan.
For the last seven or eight years now we have done our Candy Buy Back. A Candy Buy Back is something that we are very excited about doing each year. What we do is we pay kids, or groups of kids, such as a school, a dollar a pound for candy as they return it.
We will be making announcements so stay tuned on our website to find out when we're going to be buying the candy back.
This is a program where we will refund kids a dollar a pound for candy and what I do with that candy is special. There are a couple of ministries that we use to help support that.
One, for example, is in Pontiac, Michigan, and the name of that is called the Power Company. The Power Company is very special because it takes kids off the streets and brings them in for the day. Children are bused in and taught about Jesus Christ and how to live life in way that is different than the streets that they live on. These kids come from really rough areas and they're brought in that way.
The way it's exciting is that the candy is actually used to treat these kids if they're really cooperating. If the leaders notice that kids are just really listening intently, they may come over and hand them a piece of candy and that's like you gave them a hundred dollars.
It's the best thing to see that happening because these kids listen well and they're being trained, and shown how to live a different type of lifestyle. A piece of candy is sometimes enough motivation to make them different. That's one ministry.
Another way that I use this is when I go to Haiti. I go to Haiti and do mission work and we actually will take candy down there and give it to the orphan kids down there. That's very exciting, because these kids don't get anything. So when you can give them some candy, it's just the most charming thing, because this is something they don't regularly get.
So by selling the candy at a dollar a pound, these are just two of the ministries at our church. We also have a couple of ministers in Detroit where we can use this candy. So I try and buy as much as I can back for the year. There have been years when we've had 500 pounds of candy that we purchased back.
People will also bring candy if they have any left over that they haven't been able to give out. They bring it back in rather than eating too much of it themselves and they give it to a good cause.
Candy Buy Back at Shelby Township Dental Office
So stay tuned for the specific information on our website at TheGentleDentist.com and to give you more information. It's a very exciting time of the year for this process. Thank you, and have a great day.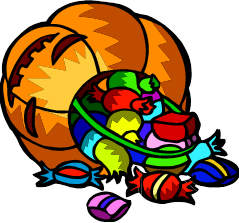 Trick or Treating is FUN!!
But all that sugar is not so fun for your teeth or your body!
Turn trick or treating into a fun and healthy event!
Bring in your candy and we will give you a
DOLLAR – $1 –
for every pound!
The Candy drop-off date is: Saturday; November 3, 2012 from 8a-2p
SPONSORED BY:

15055 22 Mile Rd. Suite 2
Shelby Township, MI  48315                                                                       
586-247-3500                                                                                
The groups benefiting from our Candy Buy Back this year are:  GFAGC, Operation Gratitude and the kids in Haiti.
The Candy Man
PUBLISHED: Sunday, November 16, 2008
The candy man
By CHRIS WILLIAMS
Source Staff Writer
Dr. Robert Antolak had his third annual Halloween Candy Buyback program Nov. 1 and 8 at his Shelby Township dental offices. He will donate the candy to needy children. Pictured from left are Jill Lapay, treatment and finance coordinator; Dana Kelly, insurance and marketing coordinator; Antolak; and hygienists Nellie Likomanov, Tammy Fryer and Margie Venetis.
Amidst the examination rooms, drills and other equipment in the Shelby Township office of Dr. Robert Antolak is a room filled with things you dont expect to see in a dentists office.
In boxes on the floor, against the wall and on cardboard tables sit nearly 500 pounds of candy bars, caramels, peanut butter cups, gum and other things that give the good doctor nightmares about cavities.
Its a real temptation for us, Antolak said, referring to his staffs struggle with working so close to so many sweets. We call it the room of sin.
The goodies are the result of Antolaks third annual Halloween Candy Buyback, in which children from throughout the area come in to sell their candy to the doctor for $1 a pound. This year, Antolak said the amount of candy he received was much higher than in years past and donations are still being made.
We have probably gotten more than 500 pounds of candy. I know weve given away about $420, plus weve had some donations come in, said Antolak. Last year we got about 400 pounds, so were doing even better this year.
Official buyback days were Nov. 1 and Nov. 8 at Antolaks office on 22 Mile Road. Staff members said the day following Halloween, there were lines of children eager to trade in their candy stash for some cold hard cash.
This was my first year doing this and I was here for it. These kids were so excited to show off their candy, said staff member Jill Lapay. A lot of them were so excited just to see how much it weighed; we even had some say they just wanted to donate the candy and they didnt care about the money.
Girl Scout groups and church organizations also donated money, and the room is full of not only Halloween treats, but full-size candy bars and unopened bags of candy.
Antolak has much more in mind for the treats than telling kids to cut back on the sugar. Each year he takes a missions trip to Haiti with his church and donates approximately 100 pounds of the candy to needy children overseas. The rest of the candy will be given to various rescue missions and outreach ministries throughout the Detroit area.
Its just been a real blessing to be able to give this candy away, said Antolak. Is wonderful what the kids will do.
Antolak also said its heartwarming to see children part with their candy, which they spent all Halloween night collecting, so willingly and selflessly.
They really dont mind. Theyre excited to do it, he said. They like to help other kids.
Dr. Antolak treats his dental patients in a relaxed, friendly atmosphere where you are treated like a guest in the home.  His motto is to "relax while we take care of your smile. He specializes in cosmetic dentistry, implant dentistry and general dentistry using sedation dentistry if necessary for his high fear patients. He has been treating patients for the past 21 years and is located in Shelby Township, Macomb County, Michigan.
Give us a call at (586)247-3500 or email DrAntolak@TheGentleDentist.com for more information.