With the temperature slowly trending upwards here in southeast Michigan, it's easy to see that spring is on its way. While spring is always a beautiful and refreshing time as we can finally celebrate the winter being over, most people really only see it as a gateway to summer. Yes, days of sunbathing and warm summer nights lie just on the other side of spring. It's easy to tell people are getting ready with the additional frequent gym members looking to tone up their bodies for summer and people beginning to head to the mall to make sure they are in the best fashion this summer.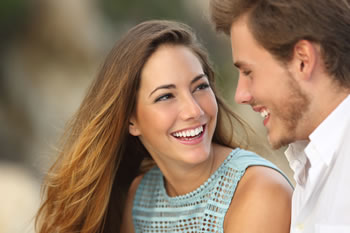 Another important thing to do before summer rolls around is to make sure your teeth are ready for the change in seasons too. If it has been a while since you have been to a dentist's office, now would be a great time to make an appointment before summer is in full swing. If you are looking for a reason to go to the dentist, the list is anything but short. To summarize some of the key reasons to visit your dentist before summer, check out the following.
Overall Oral Health
It's no secret that your teeth are pretty important to your everyday life. Every time you take a sip of a drink, a bite of food, or smile for a photo, your teeth are up to the task. To make sure you can continue to do all those things as painless as possible, it's important to get checked up by a dentist twice a year. If it's been a little longer than that since your last visit, don't worry too much but also don't delay! Get in to see your dentist sooner rather than later to get your check up!
Get Those Fillings Done!
Some people tend to think of getting cavities filled as a long painful process. This may have been the case several years ago but is far from the truth now thanks to advances in modern medicine. If you do need to have any fillings done, now would be the best time to take care of them! By getting all your fillings done as soon as possible you will prevent further tooth decay and make sure your teeth are ready for all the summer barbecues on your schedule!
A Summer White Smile
If you have been thinking of making your smile sparkle even brighter, make sure to get in to see your dentist as soon as you can! To make sure your new white smile is ready to go before summer, getting in to see your dentist now can ensure you have plenty of time to receive all the treatments necessary to get your smile to where you want it to be.
For More Information about Shelby Twp dentist, Dr. Robert Antolak
If you are looking for a great dentist in the Shelby Township / Macomb County area, look no further than the dental professionals at www.thegentledentist.com !