Putting your faith into a dental professional to be your sole person you rely on for dental advice can be a big decision. With so many dental professionals out there, how do you know what to look for? While having credentials is key, that sometimes isn't enough to pick the right person for you and your family. By taking a deeper look at what your wants and needs are when it comes to a dental professional, you can make a more informed decision when choosing yours. If you are going through the process of looking for a new dentist for you and your family, here are a few deciding factors.
Location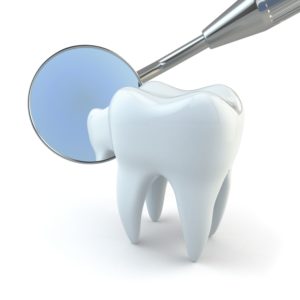 While the location of your dentist isn't necessarily going to give you much information about whether or not they are a great practitioner or not, picking a dentist in a convenient location is key to your overall dental health. If you choose a dentist that is too out of the way or hard to get to, you have one more reason not to book an appointment. By having a dentist that is close to where you and your family live, work, and play, you won't have that excuse holding you back from making your routine visits.
A Welcoming Environment
Let's face it, going to the dentist isn't the most exciting part of your day. In fact, most people would probably rather stay at work or school than have their teeth worked on by a dental professional. As true as this may be to you, having a healthy mouth is necessary to live a healthy life. Because of this, you want to make sure your dentist's office isn't a place you try to avoid like the plaque! By choosing a dentist with an inviting office and welcoming staff, you have that much less to worry about when you stop in for your appointment.
An Array of Services
Even if your teeth are as healthy as can be right now, they may not always be that way. While flossing and brushing regularly is the best way to avoid any serious problems down the road, you never know what unexpected events could cause you to need some special dental attention. With this in mind, it's important to choose a dentist that offers many different services to make sure you have an easy time getting the care you need.
Check the Reviews!
One of the best ways to see if you would like to visit a certain dentist's office is to check the reviews. The internet nowadays has tons of people offering up personal testimonials for local dentists, so make sure to take a read through to see if it sounds like an office you would like to visit.
If you are in the Shelby Township area and are looking for a new dentist, you are in luck! The dental professionals at www.thegentledentist.com meet all of the above criteria and are sure to blow you away with their services, professionalism, and kindness.