While it may not seem like it when you step outside, the reality is that winter will soon come to an end and spring will be here before we know it. To help stay on top of things before the seasons change, it's best to start planning all your spring activities around the house to make sure nothing gets left undone. While this may typically mean cleaning out the attic, basement, or getting your boat ready to launch (yay!), this could also mean some personal items that need to get done.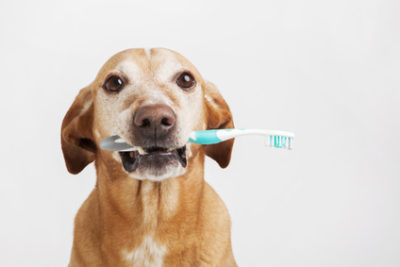 If it's been a while since you paid a visit to your dentist or you have a tooth bothering you, let the change in seasons give you the opportunity to get in and see your dentist! By getting your semi-annual dentist check up out of the way, you can get on to the more exciting parts of spring and even the beginning of summer! If you need a little bit more motivation to get into the dentist's office this spring, here are just a few of the benefits to getting your spring dental cleaning done sooner rather than later!
A Clean Mouth
This one may be a little bit obvious but a big benefit to heading to the dentist this spring will be a super clean mouth. Even though you may be doing a great job of brushing and flossing on a daily basis, only your dental professionals can really give you that professional cleaning that keeps your mouth looking and feeling as healthy as it can be.
A Thorough Check Up
Even if you don't feel any discomfort in your teeth or gums, it is best practice to have your dentist examine your oral health a few times a year. By taking a look around, your dentist and other dental professionals will be able to spot problems you may not necessarily feel, or see problems that could be prevented instead of treated down the road.
If you do feel some discomfort in your teeth or gums, getting in to see your dentist early in the spring will help to ensure any problems you do have won't get any worse. By getting ahead of your oral health issues, you can avoid much more serious procedures down the road!
Whiten Up Your Teeth
Aside from keeping your mouth healthy and identifying any issues, your dentist can also help you bring back your vibrant smile. Even the best in oral hygiene can leave some room for stains and discoloration due to drinking coffee, soda, or smoking. If you want to have a sparkling white smile for spring time, make your appointment now to get in and have your dentist professionally whiten your teeth!
These are just a few reasons to get in and see your dentist this spring. To learn more about general dentistry and to get in touch with the best Shelby Township dentist, schedule a dental appointment today!