Some of the things that we know are good for us and are fairly easy to do, such as eating healthy, exercising, sleeping at least 8 hours a day, are also easy not to do. While it's not particularly difficult to order a salad at the local burger joint, it's also not too hard to order a juicy burger and fries! This concept holds true across many areas of life, including dental care. The little daily things that help to keep your mouth in prime health like brushing, flossing, and visiting your dentist don't require much skill, but are also easy to let go by the wayside.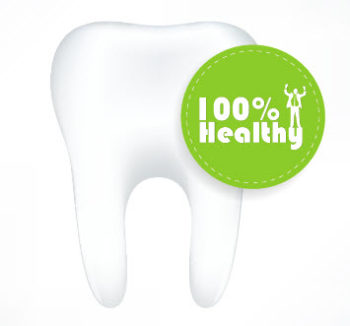 However, just like when you let yourself eat whatever you want and don't exercise for weeks and months on end and start to see the effects in your waistline, the same is true for dental care. By not keeping up with your routine dental care and dental visits when you should, you could end up dealing with much more serious issues down the road. To help to give you some motivation on why to keep up with your daily dental care and routine dentist visits, here are some things to strive for!
A Sparkling Smile
It's no secret that everyone wants to look good and feel good in the skin they're in, so this makes the top of our list. By keeping up with your daily brushing and flossing, you will reap the benefits of your labor in the form of a vibrant smile that you can't wait to show off! To make sure this smile is as bright as it can be, get in to see your dental professional and see if they can make it even more spectacular with professional treatments that are affordable and painless.
Cavity Free
When we neglect our teeth for too long or continue to miss certain spots in our cleaning routine, we ultimately end up with decaying teeth in the form of cavities. If you haven't had a cavity filled in a while, it's not really something to look forward to. Even though technology has come a long way in recent years to the point you won't be in too much discomfort during your dental procedure, it's still best to avoid it all together by keeping up with your brushing and flossing daily and seeing your dentist regularly!
Healthy Gums
If teeth were trees, then our gums would be the soil to allow them to live a healthy life. Just like soil in the garden needs to be taken care of, so do our gums. A regular brushing and flossing routine is the best way to make sure your gums stay healthy for years to come. By visiting your dentist regularly, you can get a professional opinion on what you could be doing to ensure optimal gum health to make sure your whole mouth stays happy!
As you can see, keeping up with your oral health routine and professional visits can give you some pretty great perks and keep you from needing additional treatments! Give The Gentle Dentist a call today at 586-247-3500 to schedule a dental appointment.