Dr. Diana McQuirter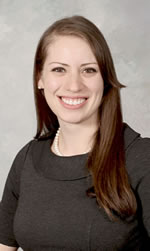 Dr. Diana McQuirter was born and raised in Detroit, Michigan. She received both her Bachelor of Science and Doctor of Dental Surgery degrees from the University of Michigan, Ann Arbor. During her undergraduate career, she worked in a University of Michigan Dental research lab researching oral cancer, where she solidified her passion for learning dentistry. She is an active member of the Michigan Dental Association, Oakland County Dental Society, and the American Dental Association.
As a general dentist in Shelby Twp., MI, Dr. McQuirter enjoys all areas of comprehensive dental care from preventive treatment and simple dental restorations to crown and bridge work, veneers, oral surgery, and cosmetic dental care. She is dedicated to treating her patients with a gentle and caring approach and tries her best to make them comfortable while providing the best quality care possible. Her goal is to help patients increase the longevity of their teeth as well as give them a beautiful smile
Her hobbies including painting, sculpting, and drawing. She lives in Royal Oak with her husband, Roderick. They enjoy staying active and working out together.